Current Information on the Oil-Fired Power Plant in Birr
On this page, climate strike provides information on current occasions and events, as well as on the facts related to the oil-fired power plant under construction. All information without guarantee.
Current Events
Climate Strike organises regular protests and information events on the oil power plant in Birr. On this page we keep you up to date.
Information and Facts
We list the most important facts and information about the oil power plant in Birr. These can always be adapted as more precise information becomes available.
What is Being Built in Birr and Why
The Swiss Confederation is currently having a power plant built on the General Electric (GE) site in Birr. The plant will run on oil or gas. The power plant is to be ready by mid-February 2023 and has been approved until spring 2026. The deadline for objections has already expired.
It Gets Loud
The power plants become as loud as a hoover, which is always roaring - even at night.
It Will Stink
The pollutants pose a significant risk to the elderly and those in poor health in Birr. Children from the nearby school will also breathe air that is harmful to their health. Nature conservation areas around Birr are threatened.
The Power Plant Destroys our Livelihood
The oil-fired power plants in Birr produce more climate-damaging greenhouse gases than all the
residents of Zurich in the same period.
We do not Need Oil-Fired Power Plants
There are numerous cheaper, quieter and less harmful alternatives to building oil-fired power plants. Wind turbines provide reliable electricity in the winter months13. Solar panels also need to be installed quickly on sealed surfaces such as dams in the Alps. In addition, large consumers of electricity must save much more electricity.
Millions of Tax Francs Burned
The costs for the entire term are set at 470 million Swiss francs11. In the process, General Electrics is making a large profit, although this money could have been put to much better use.
Further Information
We Fight Back!
Are you from Birr or the surrounding area and are against oil-fired power plants? Then fight back together with climate strike. Together we organise protests or information events and draw attention to this injustice. Write us an email to the following address: contact@climatestrike.ch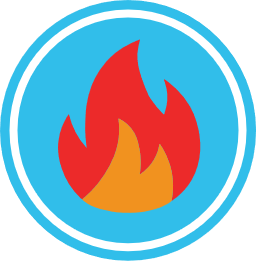 Who is Climate Strike?
Climate strike is a movement that has been around since 2018. We want to stop the consumption of coal, natural gas and oil. These heat up our earth and destroy our livelihood. We are committed to an ecological and social society. We are independent of political parties and the majority of us are young people. But people of all ages come to our events.
Learn more About the Energy Crisis
We report a lot about the energy crisis and show what needs to be done. It is not only burning in Birr, so a holistic view of the current situation is important.