Tableau du programme des politiques
Ce plan d'action est composé de divers instruments politiques: subventions, directives, interdictions, investissements, système commerciaux, taxes, quotas, information et éducation. Si l'on considère ces différents types de mesures, les interdictions et les réglementations sont souvent plus critiquées et le monde politique est assez frileux lorsqu'il faut les imposer. C'est pourquoi nous souhaitons les détailler davantage et en discuter pour expliquer pourquoi nous considérons qu'elles sont justifiées et nécessaires et qu'elles ne constituent pas du tout une restriction de nos libertés.
La véritable liberté n'est pas de pouvoir faire tout ce dont on a envie, mais d'être libre d'agir sans empiéter pas sur la liberté d'autrui. Ou autrement dit : la liberté des uns à élever le poing s'arrête là où le nez des autres commence. Notre droit individuel à la liberté ne doit pas se faire aux dépens des autres.
Avec la crise climatique, des centaines de millions de personnes perdront leur maison, seront forcé de fuir et vivront dans la peur des pénuries d'eau et d'une guerre pour les ressources. D'ici la fin du siècle, des millions de personnes auront péri chaque année à cause de la hausse des températures. Pour toutes ces raisons, assurer la liberté à avoir une grosse voiture qui pollue n'est plus une priorité. Après tout, dans un sens, ne pas interdire quelque chose qui détruit nos libertés n'est pas une idée libérale. Par exemple, il est aussi interdit de rouler à 150 km/h en ville, car cela serait prendre le risque inutile de tuer quelqu'un. C'est donc naturellement que nos droits s'accompagnent d'obligations et que notre droit à la vie nous oblige à ne pas la mettre en danger.
Notre vie quotidienne est pavée d'une pléiade de réglementations qui nous permettent de coexister et de fonctionner. Sans elles notre société s'effondrerait. La catastrophe climatique nous pousse au bord du gouffre et c'est pourquoi les infrastructures et les carburants fossiles doivent être bannis.
Si le monde politique avait écouté les scientifiques il y a 30 ans, le réchauffement catastrophique de plus de 1,5°C aurait peut-être pû être évité par des mesures moins drastiques. Mais aujourd'hui, il est tout simplement trop tard pour demander une décarbonisation progressive en douceur. Les interdictions sont des mesures plus honnêtes que les autres car elles imposent noir sur blanc la nécessité d'en finir avec l'ère des énergies fossiles dans des textes de loi. Le message est clair: zéro émission, et pas juste moins d'émissions.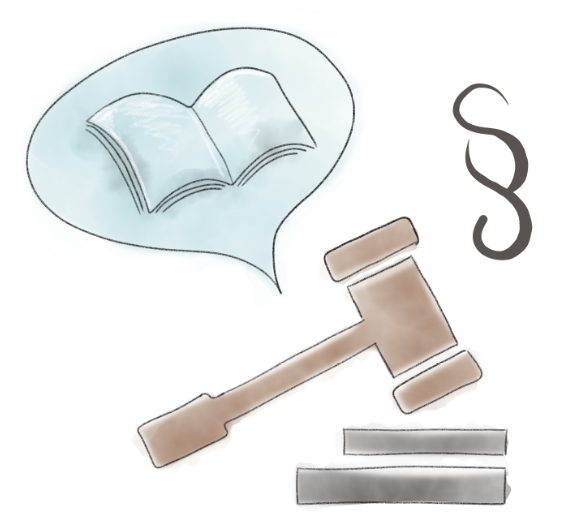 Chapitre 1: Politiques intersectorielles
Cliquez ici pour aller au chapitre. Là, vous trouverez plusieurs informations sur le contexte des mesures.
button
Mesure 1.1 : Moratoire sur les nouvelles infrastructures jusqu'à 2030
Aucune nouvelle construction traditionnelle ou d'infrastructure des transports entre 2021 et 2030. Les permis de bâtir et d'aménagement se limiteront à des projets de rénovation ou de réadaptation pour les constructions et infrastructures existantes. A l'exception des infrastructures qui : ont un effet net positif (réduisent plus de GES qu'elles n'en émettent pour la construction), produisent des énergies renouvelables (ex: éoliennes), participent à la décarbonisation du secteur de la mobilité (ex: pistes cyclables), produisent des technologies essentielles pour la transformation (ex: batteries), représentent un besoin urgent d'infrastructures publiques (ex: écoles).
Mesure 1.2 : Tarification des gaz à effet de serre
Putting a price on CO2 and other greenhouse gases (GHG) makes harmful activities more expensive and implements the "polluter pays"-principle and ensures true costs. The policy applies to all main greenhouse gases and all actors (including all companies). It should range from CHF 150-200 in 2021 and gradually increase annually by CHF 45 to reach CHF 525 in 2030. 
Mesure 1.3 : Ajustement carbon frontalier pour une concurrence équitable
Prévention d'un "leakage" ou déplacement de l'industrie et des émissions vers les pays plus polluants, à travers des ajustements carbon frontaliers qui appliquent la même tarification GES pour les importations et les produits nationaux et les exportations depuis la Suisse reçoivent un remboursement. L'application de ces ajustements permettent de décourager la consommation de marchandises qui produisent beaucoup de CO2 et de réduire les distorsions..
Mesure 1.4 : Matterhorn - Plateforme "net-zéro" d'achat public
L'achat public (6% du PIB en Suisse) doit être limités au biens "net-zéro". Le développement d'une plateforme d'achat donnerait un accès direct et compétitif à des produits "net-zéro" pour les producteurs et les vendeurs. La pente vertigineuse du Cervin symbolise la sortie rapide envisagée par le CAP et l'Accord de Paris.
Mesure 1.5 : Périodes de garantie contre l'obsolescence programmée
Les périodes de garanties légales devraient être conçus spécifiquement pour chaque produit pour couvrir la durée de vie la plus longue techniquement possible. Pour les composants individuels particulièrement sujets à l'usure, les périodes de garantie devront être définies séparément, et les pièces détachées garanties sur le long terme, au-delà de la période de garantie du produit.
Mesure 1.6 : Etudes d'impact climatique
La Suisse est en train d'établir des études d'impact environnemental et climatique pour tous les produits et services. Certaines de ces études devraient être des impacts de niveau 3 (scope 3). Les informations sur les produits et les calculs des scores devraient être transparentes et accessibles à tous dans une base de données libre.
Mesure 1.7 : Label d'Impact climatique
Tout produit non-alimentaire vendu en Suisse devrait porter un label d'impact climatique obligatoire, établi sur la base de l'évaluation d'impact climatique. L'objectif est d'apporter de la transparence pour les consommateurs, leur permettre de faire des choix informés et inciter les producteurs à réduire leur impact climatique.
Mesure 1.8 : Remplacer la publicité commerciale par l'art et l'éducation
Pour réduire la consommation de produits écocides et la consommation non-essentielle tout court, la publicité commerciale est interdite dans les espaces publics non-numériques. L'espace libéré devrait être utilisé pour l'art et l'éducation.
Mesure 1.9 : Banque et agences climatiques
Pour la transition de nos infrastructures (cela concerne le logement, la mobilité, l'énergie, etc.), un financement à grande échelle est nécessaire. Une banque climatique prêterait des crédits (capital d'emprunt) aux "Agences climatiques" pour permettre ces projets d'infrastructure à grande échelle. Les agences climatiques sont par exemple des architectes, des entreprises de panneaux solaires, etc. qui sont en mesure de réaliser ces projets d'infrastructure.
La plupart du temps, l'expertise et la technologie existent déjà, mais en raison d'un manque de financement et de demande, les projets à l'échelle requise ne peuvent être réalisés. Cette demande (par exemple pour le remplacement des systèmes de chauffage au mazout) augmentera rapidement, tout comme le financement nécessaire pour lesdites agences climatiques. L'argent fourni serait du capital d'emprunt bon marché offert aux entreprises avec des taux d'intérêt abordables, car une banque climatique publique n'aurait pas de but lucratif.
 
Chapitre 2: Mobilité
Cliquez ici pour aller au chapitre. Là, vous trouverez plusieurs informations sur le contexte des mesures.
button
Mesure 2.1 : Nouvelle hiérarchisation du système de circulation
La constitution (Art. 88) devrait établir une nouvelle classification dans la planification de la circulation par ordre de priorité : 1. Les piétons, 2. Les cyclistes, 3. Les transports publics, 4. Les transports ferroviaires, 5. Les transports routiers, 6. Les transports aériens. Il est essentiel d'avoir un réseau sûr, rapide et direct à tous les niveaux pour les piétons et les cyclistes.
Mesure 2.2 : Réaffectation des infrastructures existantes
La réaffectation de 50% des infrastructures existantes pour les véhicules privés dans les espaces publics au profit des piétons, des cyclistes, des transports publics et du partage de voitures d'ici 2030 entraînerait une révolution de la manière dont nous circulons et une meilleure qualité de vie.
Mesure 2.3: Introduction d'une nouvelle multimodalité intelligente pour les personnes et le fret
L'introduction d'un système de hub dans toute la Suisse et d'un réseau dense d'offres de partage de vélo et de voitures peuvent faciliter la transition des véhicules privés vers une nouvelle manière de combiner différents moyens de transport le plus efficacement possible.
Mesure 2.4 : Des villes sans voitures
A l'horizon 2025 toutes les grandes villes suisses (de plus de 50 000 habitants), sauf quelques exceptions, interdiront l'accès aux voitures. Le réseau déjà existant des transports publics et la proximité de tout permet une mobilité à pied, en vélo ou en transport en commun. La distribution des marchandises se fera en grande partie en vélo.
Mesure 2.5: Suspension de la construction de routes fédérales.
La suspension de la construction de routes fédérales entraîne directement une réduction des émissions GES car cela réduit la construction, évite la croissance de l'offre de réseau routier, de la pollution des sols et la perte d'espaces verts, et encourage la transition vers des formes de mobilité plus respectueuses de l'environnement sur le long terme.
Mesure 2.6 : Interdiction de la vente de carburant pour les véhicules à énergie fossile et de l'électricité fossile
La vente de carburants pour les véhicules à énergie fossile et l'électricité issue de combustibles fossiles sera interdite d'ici 2030. Cela garantit l'utilisation des énergies renouvelables dans le secteur de la mobilité et encourage à ne pas acheter de nouveaux véhicules avec un moteur à combustion interne (MCI) d'ici à 2025.
Mesure 2.7: Interdiction de la vente de véhicules avec un moteur à combustion interne (MCI)
Il sera interdit de vendre de nouveaux véhicules légers (< 3.5t) avec MCI d'ici 2025. Les véhicules poids lourds avec MCI seront interdits d'ici 2030, subventionnés par un système de quota provisoire qui débutera en 2025.
Mesure 2.8 : Interdiction des voitures de grande taille et surpuissantes
Réduction du nombre de SUV de grande taille et des véhicules particuliers surpuissants en limitant le poids à 1,5t et la puissance maximum à 100kW.
Mesure 2.9: Taxe environnementale sur la conduite et l'utilisation des routes
Une taxe de circulation sera prélevée individuellement, en fonction du poids du véhicule et du nombre de kilomètres parcourus pour compenser la perte des revenus des taxes sur l'essence et le diesel avec la transition à une mobilité électrique.
Mesure 2.10: Diminution du nombre de services de livraison à domicile et livraison à vélo
Afin de limiter le nombre de véhicules de livraison et encourager la distribution de groupe, nous suggérons l'extension de l'application des LSVA et PSVA des véhicules poids lourds à tous les véhicules de livraison motorisés et l'introduction d'une taxe de livraison de 15 CHF par expédition (livraison à vélo exemptée).
Mesure 2.11: Limiter la déduction fiscale des navetteurs
Une réduction de la déduction fiscale des navetteurs couplée à une revalorisation de la marche à pied, du vélo et des transports en commun.  
Mesure 2.12: Baisse de la vitesse maximale
Plus on roule vite, plus on consomme d'énergie par kilomètre. La baisse de la vitesse maximale est une des mesures les plus faciles et peu coûteuses à mettre en place.
Mesure 2.13: Journée sans voiture mensuelle
Une journée sans voiture par mois bouscule nos habitudes et nous pousse à explorer d'autres formes de mobilité. Cela ne permet pas directement de réduire nos émissions de CO2 de manière significative mais vise à changer les mentalités. 
Policy 2.14 : Non à l'expansion des ports de Bâle
Il faut mettre un terme à l'expansion du bassin portuaire 3 trimodal de Bâle. Une société pour la neutralité climatique n'est pas compatible avec l'augmentation du transbordement des combustibles fossiles, des minerais, des pierres, des terres et des biens de consommation, qui représentent 86% des marchandises qui transitent par le port.
Policy 2.15: Introduction de normes sur les importations I
Introduction de normes claires en matières environnementales et sociétales pour les marchandises importées par bateau.
Policy 2.16: Règlementation des bateaux à moteur privés, publics et commerciaux
Par analogie avec les réglementations sur les voitures, une taxe de navigation sera appliquée, la vente de nouveaux MCI interdite à partir de 2025 et les carburants fossiles proscrits d'ici 2030.  
Policy 2.17 : plafonnement des tonnes importées en Suisse
La quantité de produits importés, dont la plupart sont transportés par voie d'eau, a augmenté de façon spectaculaire. L'objectif de cette mesure est de réduire la quantité de biens importés et, partant, les émissions et la surconsommation.
Policy 2.18 : Imposition de normes pour les navires appartenant à des sociétés suisses
Les pratiques maritimes contraires à l'éthique et préjudiciables à l'environnement seront interdites, dans la mesure du possible, aux compagnies maritimes basées en Suisse.
Mesure 2.19: Pas de subventions et d'avantages fiscaux pour l'aviation
A l'heure actuelle, la plupart des vols internationaux et des services liés à l'aviation sont généralement exemptés de TVA, les carburants pour l'aviation sont exemptés de la taxe sur le pétrole et des taxes sur le CO2 et beaucoup d'aérodromes sont financés par des fonds publics. Ce type d'exonération fiscale et ces subventions doivent cesser immédiatement.
Mesure 2.20: Eco carburant - Kérosène synthétique issu des énergies renouvelables
Début 2025, 10% des carburants pour les avions qui s'approvisionnent en Suisse doivent être synthétiques et issus des énergies renouvelables. Ce quota doit augmenter de 20% par an pour atteindre 100% d'ici 2030.
Mesure 2.21: Taxe sur l'aviation/ Taxe pour les grands voyageurs
Cette mesure permet de taxer progressivement des tonnes de CO2 sur une période de 4 ans. L'objectif est de décourager les grands voyageurs et de générer des revenus pour la recherche sur la production des carburants synthétiques ou pour le financement d'autres moyens de transport respectueux de l'environnement.
Mesure 2.22: Limite d'émissions
Cette mesure fixe une limite absolue des émissions pour le secteur de l'aviation, c'est donc la mesure la plus directe pour réduire les émissions.
Mesure 2.23: Interdiction des vols pour une courte distance
En 2018, 77% des passagers aériens s'envolaient pour des destinations européennes. Nous proposons l'interdiction des vols intérieurs et des vols pour les destinations qui peuvent être atteintes par d'autres moyens tels que les transports publics en moins de 8h (et en moins de 24h d'ici 2030).
Mesure 2.24: Interdiction des jets privés et d'autres formes d'aviation de luxe
En moyenne, un vol en jet privé émet autant de GES qu'un vol en classe économique pour la même distance, et presque 150 fois plus qu'un voyage similaire en tgv. C'est pourquoi nous exigeons l'interdiction immédiate des jets privés et des vols de luxe inutiles comme les taxis aériens ou l'héliski.  
Mesure 2.25: Compensation des autres répercussions sur le climat que l'émission de CO2
La combustion en haute altitude émet non seulement du CO2 mais aussi des GES passagers, comme la vapeur d'eau et des particules rejetées par les pots d'échappement des jets. Afin d'atteindre un objectif net-zéro, toutes les émissions, pas seulement le CO2, doivent être compensée par des émissions négatives à partir de 2030, en accord avec le principe du pollueur-payeur.
Mesure 2.26 : Mesures générales d'efficience
Il existe beaucoup de petites améliorations pour réduire la consommation de carburant tels que le roulage électrique, les ailerette ou winglets, la soufflante non carénée, une meilleure planification des départs et des arrivées, moins de poids en cabine, des niveaux et vitesses de vol optimaux 
Mesure 2.27 : Soutien aux personnes touchées par le déclin de l'aviation
En fonction de la quantité de kérosène synthétique disponible d'ici 2030, le secteur pourrait accuser une diminution de 90% de ses activités. Il est donc essentiel de fournir des aides financières pour compenser les pertes de salaire et de proposer de nouvelles formations. Il y aura sans doute des répercussions pour l'industrie du tourisme, sur le sol national et à l'étranger qui devront s'accompagner de mesures.
Mesure 2.28: Développement des transports non-aérien
Un réseau ferroviaire et de transports publics pratique devrait être mis en place pour desservir efficacement les destinations principales en développant de nouveaux trajets en train de nuit, de nouveaux rails de chemin de fer et en améliorant les sites de réservation en ligne et les réseaux de bus.  
Chapitre 3: Bâtiments et aménagement du territoire
Cliquez ici pour aller au chapitre. Là, vous trouverez plusieurs informations sur le contexte des mesures.
button
Mesure 3.1: Interdiction et remplacement obligatoire des systèmes de chauffage électriques ou qui utilisent des combustibles fossiles
Une diminution rapide des émissions générées par les systèmes de chauffage est vital. Des exigences juridiques et réglementaires sont nécessaires. Les nouveaux systèmes de chauffage qui fonctionnent avec l'électricité ou les énergies fossiles sont proscrites. Il faut introduire l'obligation de remplacer ceux déjà existants à temps.
Mesure 3.2: Fonds pour le climat
De manière à augmenter substantiellement le total du volume des fonds disponibles pour la réaffectation des bâtiments à haute efficacité énergétique par rapport à aujourd'hui, un fond climatique sera établi. Ceci est similaire au programme actuel pour les constructions en Suisse mais il sera accompagné de quelques points supplémentaires (comme des taux de subvention plus élevés ou une clause de force majeure).
Mesure 3.3: Promotion des biomatériaux de construction
En vue de promouvoir la production, les chaînes de distribution et l'utilisation de matériaux de construction biologiques, tout nouveau projet de construction en Suisse d'ici 2022 doit travailler à 50% avec du bois ou d'autres biomatériaux comme la paille ou le chanvre. Cela permet de réduire la présence de ciment, d'acier, des agrégats, de pierre à chaux et l'extraction et la production de minerai de fer. De plus, ces biomatériaux ont un grand potentiel pour stocker des émissions négatives.
Mesure 3.4: Compatibilité des lois et normes de construction existantes avec le net-zéro
Les normes de constructions doivent être adaptée au niveau national, cantonal et municipal pour s'assurer que les constructions et des rénovations soient faites avec des technologies et des matériaux durables et respectueux de l'environnement. Des propositions doivent être élaborées par des commissions d'experts afin d'identifier les réglementations à amender.
Mesure 3.5: Guichets uniques comme centres de conseil
Afin de faciliter la conversion vers des bâtiments écologiques, des guichets uniques indépendants prodigueront des conseils et des informations à ceux qui souhaitent faire des rénovations concernant les technologies, les mesures, les procédures, les coûts, le financement et les subventions. Ces nouveaux centres de conseil seront répartis dans tous les cantons et les grandes villes et ceux qui existent déjà doivent insister davantage sur la compatibilité climatique. 
Mesure 3.6: Encourager la rénovation des bâtiments en location
De manière à promouvoir les travaux de l'amélioration de l'efficacité énergétique qui ne sont pas obligatoires et aussi protéger les locataires des factures énergétiques inutilement élevées, des corrections doivent être apportées afin que les locataires assument ces factures énergétiques. On pourrait imaginer, par exemple, de mettre en place des subventions plus importantes, un droit à une diminution du loyer si le bâtiment n'est pas rénové ou plus de transparence sur la qualité énergétique de l'appartement.
Mesure 3.7: Archivage numérique et marché des composants pour soutenir la construction circulaire
La promotion des constructions neutres en carbone et capable de stocker le carbone nécessitera des instruments pour encourager l'utilisation circulaire des matériaux, comme par exemple la réutilisation complète de tous les matériaux et composants de construction. C'est pourquoi il faut créer des échanges de composants de construction et de matériaux et l'archivage national des composants de construction (en reliant les échanges et en offrant une vue d'ensemble).
Mesure 3.8: Classification des sols pour plus de transparence et un meilleur compromis entre la protection des sols et le développement des infrastructures
La classification par points d'index se fonde sur certains critères qui déterminent la qualité des sols. Cela permettra de construire les nouvelles infrastructures en priorité sur les sols dégradés et pauvres et de garder les sols de qualité disponibles pour la production locale qui émet peu de CO2 et les biens durables.
Mesure 3.9: Etudes d'impact environnemental pour l'aménagement n et le développement des projets et des stocks
Tous les projets d'aménagement du territoire, en cours ou futurs, doivent aller dans le sens de l'objectif net zéro pour 2030. Pour cela nous aurons besoin d'études d'impact environnemental. Il en va de même pour les développements structurels importants dans le carde actuel des règles d'aménagement du territoire. Cela permet aussi d'attirer l'attention des décideurs politiques et du grand public sur la question de l'impact climatique du secteur de la construction.
Mesure 3.10: Créer des espaces de travail pour le développement des villes et des communautés climatiquement neutres
Les municipalités ont les ressources nécessaires pour l'initiation sociale, les négociations locales et les procédés de conception (bâtiments, matériaux, communication, possible rémunération, etc.). Le but est de créer des villes, des municipalités, des communautés, des quartiers et des espaces publics qui soient climatiquement neutres.
Mesure 3.11: Organisation des "villes des courtes distances" accessibles à pied et où il fait bon vivre
Les municipalités et les particuliers contribuent à la "ville des courtes distances" en créant des conditions nécessaires à 3 niveaux: l'aménagement du territoire (accès au foncier), l'infrastructure (réseau piétonnier) et la logistique (offre d'une variété de services locaux).  
Mesure 3.12: Développement des espaces ruraux et périurbains
La transformation vers une société neutre climatiquement ne se fera pas sans les communautés rurales et périurbaines. Ces dernières sont le déclencheur des processus de développement de la communauté et s'intéressent particulièrement à la neutralité climatique et les conditions d'aménagement spécifiques.
Mesure 3.13: Meilleure répartition de l'emploi sur le territoire pour réduire la distance entre domicile et lieu de travail
Le ratio d'emplois par habitant ou d'employés dans la population active est actuellement largement déséquilibré dans les grandes villes. L'abondance d'emplois dans les centres urbains attire beaucoup de navetteurs. De façon à rééquilibrer ce ratio, les grandes villes doivent imposer une limite à la création de nouveaux emplois dans les centres villes.
Mesure 3.14: Application de politiques de logement qui permettent une "transition juste".
Des paquets de mesures sont nécessaires pour prévenir la gentrification du "faible carbone".  Ils devront prendre en compte les coûts du loyer, une clause de protection du locataire, la transparence des coûts de location ou des réglementations pour éviter des augmentations injustifiées du loyer.
Chapitre 4: Secteur de l'industrie et des services
Cliquez ici pour aller au chapitre. Là, vous trouverez plusieurs informations sur le contexte des mesures.
button
Mesure 4.1: Interdiction des gas techniques qui contribuent à forçage radiatif élevé
Interdiction immédiate de la production, l'importation et l'utilisation de nouveaux produits et équipements qui emploient des substances synthétiques avec un Potentiel Réchauffement Global (GWP) > 50 (pour une période de 100 ans). Taxe de 500 CHF/t CO2eq pour les applications irremplaçables (ex : applications médicales). Pour éviter les émissions des gas F déjà présents, une entité désignée les achète à un prix de ex. 200CHF/t CO2eq et les brûle gratuitement.
Mesure 4.2: Passage du système d'échange des permis d'émissions à une instrument de financement CCS
Ajustement des limites d'émissions ETS au net zéro 2030. Après avoir atteint l'objectif zéro en 2030, le marché ETS évoluera vers un marché à émissions négatives pour les émissions résiduelles.
Mesure 4.3: Réglementations sur le commerce des marchandises suisses.
A partir de 2025, les entreprises basées en Suisse auront l'interdiction de vendre et d'acheter des carburants fossiles, de les promouvoir ou les financer, et d'apporter un quelconque support administratif ou technique à leur production.
Mesure 4.4: Plan d'action net-zéro pour les entités de productives
Toutes les entreprises productrices d'émissions directes additionnelles qui ne sont pas déjà couvertes par d'autre politiques sectorielles doivent développer et régulièrement mettre à jour des plans d'action net zéro pour décarboniser d'ici 2030. Il existe 3 catégories de mesures: a) économiquement viables, b) techniquement faisables mais non rentables et c) infaisable techniquement.
Mesure 4.5: Application de mesures net-zéro prêtes et viables encouragées par des primes pour les premiers utilisateurs
D'ici 2030 toutes les mesures de type a) doivent être appliquées ou la licence d'exploitation de la société sera révoquée. Pour accélérer le processus, les entreprises qui entrent dans les clous rapidement recevront une prime.
Mesure 4.6: Aide à l'application des mesures net-zéro applicables mais non rentables
Pour l'application de toutes les mesures de type b), une entité spécialisée offrira un soutien financier et logistique pour les innovations de procédés et de produits de manière à diminuer les coûts.
Mesure 4.7: Programme de technologies net-zéro
Afin de mettre en œuvre les plans net-zéro, il sera nécessaire de créer de nouvelles technologies. Les entreprises qui dépendent du développement des mesures de type c) seront évaluées en fonction des perspectives à long-terme et recevront de l'aide pour devenir des précurseurs de ces nouvelles technologies.
Chapitre 5: Approvisionnement énergétique
Cliquez ici pour aller au chapitre. Là, vous trouverez plusieurs informations sur le contexte des mesures.
button
Mesure 5.1: Système d'échange de certificats cantonaux d'électricité
Ce système d'échange signifie que les cantons devront fournir annuellement un quota pour l'électricité renouvelable. Ces certificats pourront être échangés entre les cantons qui surpassent leurs objectifs et ceux qui ne les ont pas atteints. C'est un outil simple pour encourager les cantons à générer plus d'énergies renouvelables en leur offrant la flexibilité de décider de la manière d'opérer.
Mesure 5.2: Obligation de l'énergie solaire pour les toits compatibles
Les propriétaires sont obligés d'installer des PV solaire si leurs toits le permettent. L'électricité générée par ces PV est rémunérée dans le sens où elle couvrira les coûts additionnels que les propriétaires n'auront pas à payer.
Mesure 5.3: Ventes aux enchères de PPA pour les installations d'ER de grande taille
Organisation de ventes aux enchères compétitives pour des conventions d'achat d'électricité pour les installations d'énergie renouvelable de grande taille. Offrir des rémunérations minimum stables et fixes pour les développeurs de projet pour l'électricité produite réduira de manière significative les risques d'investissement et par ce fait, attirer de nouveaux investisseurs sur marché des énergies renouvelables domestiques.
Mesure 5.4: Procédé simplifié pour l'obtention des permis
Les procédés pour l'obtention des permis d'installations d'énergies renouvelables doivent être simplifiés et raccourcis pour réduire les temps d'attente et les risques.
Mesure 5.5: Programme d'aide pour la formation du personnel des ER
Création d'emplois pour l'aménagement (2500 emplois) et l'installation (17000 emplois) des énergies renouvelables signifie qu'il faudra engager et former du personnel supplémentaire en temps et en heure. Cela compense la perte des emplois liés aux industries polluantes en CO2 durant la transition. Par ailleurs, le personnel militaire pourrait être déployé à court terme comme main d'œuvre peu qualifiée pour booster les installations.
Mesure 5.6: Réduction des frais de réseau pour les technologies de stockage
Les frais de réseau qui existent encore seront abandonnés pour les technologies de stockage. La responsabilité de la stabilité du réseau et donc de l'investissement dans une capacité de stockage suffisante est entièrement entre les mains des fournisseurs du réseau qui pourront répercuter les coûts sur les consommateurs.
Mesure 5.7: Encourager les PV solaires dans les espaces ouverts
Les cantons examinent où l'installation de PV solaire dans les espaces ouverts est justifiée et adaptent la Loi d'Aménagement du Territoire dans ce sens.
Mesure 5.8 : Nouvelles structures du prix de l'électricité
La formule tarifaire actuelle en fonction du débit faible ou élevé sera abandonnée au profit d'un prix plus flexible dépendant du marché et reflétant le régime de production à venir qui inclura la production intermittente d'énergie renouvelable. Notre vision est celle d'une formule tarifaire avec des prix de l'électricité par heure en fonction de la capacité ou du réseau pour encourager la consommation d'énergie générée localement aux heures de pic de production.
Chapitre 6: Agriculture et système alimentaire
Cliquez ici pour aller au chapitre. Là, vous trouverez plusieurs informations sur le contexte des mesures.
button
Mesure 6.1 : Accords de libre-échange
Le gouvernement suisse doit réviser les accords commerciaux prévus et existants qui couvrent les produits agricoles afin qu'ils respectent des normes environnementales et sociales strictes et applicables. Les nouveaux accords commerciaux pour les produits agricoles doivent être réduits au minimum et ne peuvent être conclus que s'ils contiennent une déclaration de compatibilité avec l'environnement et les droits de l'homme.
Mesure 6.2 : interdiction de la culture, de l'utilisation et du commerce des agrocarburants d'ici 2023
Le gouvernement suisse doit interdire complètement la production, l'utilisation et la spéculation des agrocarburants à partir de 2023
Mesure 6.3 : Sociétés agricoles internationales en Suisse
Ces acteurs basés en Suisse doivent changer fondamentalement pour rendre la production agricole mondiale plus durable. À cette fin, le gouvernement suisse doit établir démocratiquement des cadres et des règles exécutoires et contraignantes sur l'atténuation du climat d'ici la fin 2021 pour ces entreprises. Ces plans doivent nécessairement englober les aspects suivants : Calcul de leurs émissions de GES, plans détaillés et consécutifs de réduction des GES et transparence.
Mesure 6.4 : Commerce international de denrées alimentaires en Suisse
Le commerce des produits agricoles en Suisse doit respecter des normes environnementales strictes qui sont conformes aux ambitions de l'accord de Paris. Les sociétés commerciales suisses doivent s'engager légalement à n'acheter et à ne vendre que des produits agricoles dont la production et la distribution n'infligent que des dommages minimes à l'environnement.
Mesure 6.5 : interdiction de la spéculation sur les produits agricoles et alimentaires
D'ici la fin 2021, le gouvernement suisse doit donc interdire à tous les investisseurs institutionnels et les fonds d'investissement l'accès au marché des matières premières agricoles. Les banques, les fonds de pension et les fonds spéculatifs ne peuvent plus vendre au détail des produits financiers basés sur des denrées alimentaires de base.
Mesure 6.6 : Stratégie intersectorielle en matière de nutrition
Les départements fédéraux BAG, BLW, BLV et BAFU doivent travailler ensemble sur une stratégie de nutrition intersectorielle. Cette stratégie doit garantir une alimentation saine mais aussi respectueuse de l'environnement et du climat. Des questions telles que la réduction de la consommation de viande et de lait ont un impact sur l'environnement et la santé et doivent être planifiées en collaboration avec les acteurs.trices du secteur agricole.
Mesure 6.7 : Alimentation durable dans les cantines publiques
Les cantines publiques (telles que les universités, les hôpitaux, etc.) devront avoir 60% de repas végétariens ou végétaliens d'ici 2025, 100% de repas végétaliens et végétariens d'ici 2030. La nourriture devra être saisonnière et aussi locale que possible.
Mesure 6.8 : Cours de formation pour les chefs professionnels
Des stages de formation de plusieurs jours devraient être organisés de manière obligatoire pour tous les chefs professionnels et les responsables de la gastronomie.
Mesure 6.9 : Soutien aux alternatives durables dans le secteur de la transformation et chez les détaillants
Les industries de transformation du lait et de la viande devraient être soutenues pour qu'elles puissent traiter de plus en plus d'autres aliments avec des techniques similaires ou différentes et adapter le développement de leurs produits à une alimentation durable. 
Une institution indépendante de consultation politique pour les détaillants devrait fournir des informations complètes sur l'impact environnemental des aliments et des alternatives respectueuses du climat. Il s'agit d'encourager les détaillants à modifier l'assortiment alimentaire vers une alimentation plus durable.
 
Mesure 6.10 : Pas de subventions pour la publicité des aliments d'origine animale
Le financement public de la promotion des ventes pour les aliments d'origine animales (AOA) doit cesser immédiatement. Ce budget devrait plutôt être investi dans le processus d'élaboration et d'amélioration de la stratégie nationale de nutrition.
Mesure 6.11 : Alimentation, étiquetage et tarification avec évaluation de l'impact climatique
Nous avons besoin d'une évaluation précise et transparente de l'impact climatique de l'alimentation. Un tel étiquetage devrait, dans un premier temps, être mis en œuvre pour tous les produits alimentaires et pourrait ensuite servir de base à une politique de prix.
Mesure 6.12 : Taxes sur les aliments d'origine animale
Nous suggérons des taux d'imposition plus élevés sur les aliments d'origine animale afin de refléter le coût réel sur l'environnement et la société. La PSA devrait être exclue de la taxe sur la valeur ajoutée (TVA) réduite. Les mesures possibles sont les suivantes : une taxe plus élevée, qui augmentera chaque année si un objectif spécifique de réduction des GES n'est pas atteint. Taxer les aliments en fonction de leur émission moyenne et introduire des certificats de viande.
Mesure 6.13 : Éduquer et sensibiliser au gaspillage alimentaire
La production de nourriture, ses impacts sur l'environnement ainsi que la signification de la saisonnalité et de la localité doivent faire partie du programme d'enseignement du système éducatif suisse à tous les niveaux.
Mesure 6.14 : Nouvel étiquetage pour les dates de péremption
Les étiquettes des aliments "à consommer jusqu'au" et "à consommer de préférence avant le" doivent être communiquées plus clairement au consommateur ou être complètement omises
Mesure 6.15 : Adapter les normes de l'industrie
Une réduction du gaspillage alimentaire de la production agricole peut être obtenue en ajustant les normes de l'industrie de manière à ce que moins de produits soient rejetés pour des raisons de taille, de forme, de couleur ou d'autres normes de qualité d'apparence n'ayant pas d'influence sur la qualité des aliments.
Mesure 6.16 : Promotion d'initiatives visant à réduire le gaspillage alimentaire
Les initiatives existantes et le développement de nouvelles initiatives pour la réduction du gaspillage alimentaire devraient être encouragés et renforcés à tous les stades de la chaîne alimentaire.
Mesure 6.17 : Mise à jour de l'enseignement professionnel pour les agriculteurs.trices
L'enseignement doit permettre de comprendre la crise climatique, ses conséquences et son impact sur l'agriculture et le défi d'un système alimentaire durable et productif. Une excursion théorique et pratique pour apprendre les aspects de la crise climatique et des solutions durables avec d'autres acteurs du système alimentaire devrait faire partie intégrante de l'enseignement professionnel.
Mesure 6.18 : Améliorer les droits et les conditions de travail des agriculteurs.trices
Il convient de garantir de bons salaires et de bonnes conditions de travail. La loi sur les terres paysannes doit être protégée. Le gouvernement suisse devrait donc s'attaquer au problème du fort endettement qui sévit aujourd'hui parmi les paysans suisses. Les femmes des paysans doivent être assurées, afin qu'elles aient la garantie d'une pension et d'un règlement en cas de divorce. Pour créer un environnement de travail décent pour les travailleurs agricoles (y compris les travailleurs migrants), les emplois dans l'agriculture doivent être soumis au droit du travail suisse. La politique agricole suisse doit faciliter l'accès aux terres agricoles pour les jeunes agriculteurs.
Mesure 6.19 : Davantage de personnes dans le secteur agricole
ll convient de promouvoir les projets visant à anticiper une plus grande propension à travailler dans le secteur agricole. L'accès aux terres agricoles pour les jeunes gens instruits devrait être facilité. Les programmes d'emplois verts et les coquilles ZIVI devraient être utilisés ainsi que de nouvelles formes de participation dans l'agriculture pour répartir la charge de travail.
Mesure 6.20 : Importation de produits d'origine animale et productivité
N'autoriser l'importation de produits d'origine animale que s'ils sont produits dans les mêmes conditions-cadres qu'en Suisse (pas d'aliments pour animaux, respect des densités de peuplement locales maximales). Promouvoir les concepts de "Feed no Food" et de densités de peuplement maximales au niveau international. Soutenir l'élaboration de réglementations commerciales internationales respectives.
Mesure 6.21 : Pas de subventions à la production d'aliments pour animaux sur les terres arables
Aucune subvention ou autre soutien à la production d'aliments pour animaux sur les terres arables, à l'exception des trèfles vivaces dans les rotations de cultures arables.
Mesure 6.22 : Pas d'importations d'aliments pour animaux
Augmenter la taxe sur les aliments pour animaux importés jusqu'en 2030, puis l'interdire à partir de 2030.
Mesure 6.23 : Limiter les densités de peuplement pour les ruminants
Limiter les densités de peuplement des ruminants dans les prairies permanentes à une unité de bétail par hectare en moyenne. La densité d'élevage maximale peut être ajustée au niveau régional pour tenir compte des différences de potentiel de production local.
Mesure 6.24 : Limiter les populations d'animaux non ruminants
Limiter les populations d'animaux non ruminants à des valeurs conformes aux dernières recherches ou à des chiffres pouvant être étayés par des aliments issus de sous-produits de l'industrie alimentaire régionale (non comestibles par l'homme), le chiffre le plus bas étant retenu.
Mesure 6.25 : Prendre en compte des densités de peuplement maximales pour les nouvelles infrastructures
Tenir compte des densités de peuplement maximales (régionales) lors de l'approbation de la construction de nouvelles infrastructures ou la rénovation d'anciennes (par exemple, des écuries), lors de l'octroi de crédits ou lors de tout autre soutien financier ou investissement à long terme.
Mesure 6.26 : Promouvoir la recherche et le développement
Promouvoir la recherche et le développement afin d'optimiser la production animale basée sur les prairies et de convertir les sous-produits de l'industrie alimentaire en aliments pour animaux. Promouvoir l'alimentation de précision.
Mesure 6.27 : Promouvoir des solutions de substitution aux protéines animales
Les alternatives aux protéines animales, c'est-à-dire les sources de protéines végétales comme les légumineuses, devraient être spécifiquement encouragées et soutenues, de même que la recherche sur la sélection et la culture de ces dernières à une échelle appropriée en Suisse.
Mesure 6.28 : Promouvoir des possibilités de revenus alternatifs
Les agriculteurs qui dépendent aujourd'hui de la production animale devraient être soutenus en favorisant d'autres possibilités de revenus (par exemple, aide à la transition vers les productions végétales, production d'énergie).
Mesure 6.29 : Promouvoir l'agriculture à faible niveau d'intrants
Cette mesure suggère des contributions des systèmes de production dans le cadre des paiements directs pour des pratiques agricoles à faible niveau d'intrants spécifiées précédemment, intégrant des principes agroécologiques et réduisant les émissions de GES par rapport aux systèmes actuellement établis.
Mesure 6.30 : Taxe sur les intrants azotés qui dépassent la demande des plantes et plafond pour l'application d'engrais synthétiques
L'ajout d'azote doit être surveillé de très près et les intrants qui dépassent l'approvisionnement des plantes doivent être taxés. Pour ce faire, il convient de mettre à la disposition des agriculteurs un outil qui tienne compte, par exemple, de la demande en éléments nutritifs des plantes, de la disponibilité de l'azote dans le sol, du type d'engrais utilisé et de la technique d'application. Comme mesure complémentaire, une taxe incitative sur les engrais synthétiques peut être augmentée. En outre, nous suggérons un plafond pour l'application d'engrais synthétiques, basé sur les conditions locales, dans le cadre d'un bilan de fertilisation obligatoire pour tous les agriculteurs. Ce plafond sera abaissé progressivement, ce qui garantira à la fois la réduction visée et la possibilité pour les agriculteurs de s'adapter à la nouvelle situation.
Mesure 6.31 : Réhydratation des sols organiques
Malgré leur longue histoire de drainage, de grandes quantités de carbone sont encore stockées dans les sols organiques. Ces stocks (équivalant à environ deux ans du total des émissions de GES de la Suisse) devraient être préservés par réhumidification, ce qui permettrait de réduire les émissions de GES.
Mesure 6.32 : Appliquer la taxe standard sur les huiles minérales à l'agriculture
La taxe standard sur les huiles minérales doit être appliquée à la production agricole. Grâce à cette mesure, des politiques supplémentaires visant à établir la vérité des coûts et des changements dans le secteur de la mobilité peuvent alors automatiquement être appliquées à la mobilité dans le secteur agricole.
Mesure 6.33 : Promotion de mesures techniques d'atténuation individuelles
Les agriculteurs.trices  devraient avoir librement accès à tout autre type d'information (résultats scientifiques, données météorologiques, informations sur les sols, etc.) et être soutenus pour optimiser activement leur système de production (sols, plantes, animaux, infrastructures). De même, les agriculteurs devraient pouvoir participer à des programmes de renforcement des capacités et bénéficier de services de consultation. En dernier lieu, les mesures techniques individuelles peuvent être directement subventionnées.
Chapitre 7: Emissions négatives
Cliquez ici pour aller au chapitre. Là, vous trouverez plusieurs informations sur le contexte des mesures.
button
Mesure 7.1: Financement des émissions négatives en fixant le prix des GES
A partir de 2030, seuls les GES indemnisés en termes réels par les technologies à émissions négatives (negative emission technologies, NETs) sont autorisés. Pour garantir l'accès aux NETs à un prix abordable d'ici 2030, les projets NET doivent dorénavant être initialement financés par une portion de la taxe CO2 qui augmentera annuellement. Par ailleurs, la taxe sur les voyages aériens peut aussi servir au financement de départ. De cette manière, les usines seront produites industriellement et deviendront plus rentables- l'objectif étant d'arriver à des coûts en deçà des 200 CHF/t.
Mesure 7.2: Obligation de compenser les émissions des marchandises importées
La Suisse doit neutraliser la consommation issue des émissions GES. Les émissions qui proviennent de la production et de l'utilisation de tous les importations de biens/fournisseurs d'énergie en Suisse doivent être compensées négativement de 1% en 2022. Cette fraction des émissions totales pour laquelle les émissions négatives doivent être achetées augmente à 2% en 2023, 4% en 2024, 8% en 2025, 16% en 2026, 32% en 2027, 64% en 2028, 85% en 2029 pour atteindre 100% en 2030 selon le modèle d'une courbe d'apprentissage. Les importateurs payent les fournisseurs pour enlever ce pourcentage de CO2 de l'atmosphère et le stocker sur le long terme.
Mesure 7.3: Subventions des NETs et remboursement des taxes générales GES
Cette mesure donne l'assurance aux entreprises et aux particuliers d'une subvention fixe par tonne vérifiable de CO2 éliminée de l'atmosphère durant une période donnée prédéterminée. Cette subvention par tonne de CO2 sera progressivement réduite au fur et à mesure que la capacité NET de la Suisse augmente. La subvention est spécifique au NET. Le niveau de compensation pour chaque NET est déterminé par le portfolio de la Suisse pour ses objectifs de post-décarbonisation.
Chapitre 8: Secteur financier
Cliquez ici pour aller au chapitre. Là, vous trouverez plusieurs informations sur le contexte des mesures.
button
Mesure 8.1 : Objectifs législatifs de réduction / adaptation de la loi sur le CO2
Le secteur financier devient neutre en carbone au plus tard en 2030. Une interdiction immédiate des nouveaux investissements, des crédits et des services d'assurance pour les projets et les entreprises actives dans l'extraction de combustibles fossiles. Les institutions financières doivent présenter des plans de décarbonisation jusqu'à la fin de 2020.
Mesure 8.2 : Obliger les institutions financières à effectuer des tests de résistance
Les institutions financières doivent se soumettre à un test annuel de compatibilité climatique et divulguer ces informations.
Mesure 8.3 : Fonds d'investissement vert
Un dispositif d'investissement vert compléterait les fonds existants en investissant dans des projets énergétiques respectueux du climat. Le fonds d'investissement vert est destiné à fournir des capitaux d'emprunt aux entreprises et aux projets, par exemple sous la forme d'obligations vertes.
Mesure 8.4 : adopter la taxonomie verte de l'UE
La taxonomie identifie et classifie les activités économiques des entreprises des industries les plus intensives en CO2 en fonction de critères climatiques. Les entreprises peuvent utiliser cette taxonomie pour émettre des obligations dites "vertes", les institutions financières peuvent y investir. Ces taxonomies fournissent la base avec laquelle des flux financiers nets zéro peuvent être réalisés.
Mesure 8.5 : Comptabilisation du carbone
Afin de créer la transparence pour le secteur financier et pour le grand public, les normes comptables suisses existantes (par exemple les Swiss GAAP RPC) devraient être étendues pour inclure la documentation des émissions de CO2, en tenant compte de tous les domaines (domaines 1-3). Cette extension devrait également devenir une condition d'admission à la Bourse suisse.
Mesure 8.6 : Définir plus clairement les obligations fiduciaires
Les obligations fiduciaires doivent être étendus pour inclure l'impact de la crise climatique. Sa réécriture explicite dans les textes juridiques est nécessaire pour que les compagnies d'assurance puissent exercer leur devoir fiduciaire et bénéficier d'une sécurité juridique.
Mesure 8.7 : Inclure des objectifs de durabilité pour le BNS
La durabilité et les risques climatiques doivent être une priorité absolue pour le BNS. Les articles constitutionnels et juridiques fédéraux concernant le BNS devraient être complétés par le concept de durabilité
Mesure 8.8 : la BNS exerce son droit de vote en tant qu'actionnaire
La BNS devrait exercer ses droits de vote d'actionnaire. Elle fait souvent partie des 40 premiers actionnaires de nombreuses entreprises qui émettent du CO2 et peut donc avoir un effet de levier important sur la stratégie d'entreprise des négociants en matières premières et des entreprises à forte intensité de CO2.
Mesure 8.9 : Rapports sur le climat pour les institutions financières
Les institutions financières doivent rendre compte de manière transparente de leur impact écologique aux consommateurs.
Mesure 8.10 : Éducation et formation des employés des fonds de pension, des banques et des compagnies d'assurance
Tous les consultants et employés doivent être sensibilisés aux risques climatiques, non seulement en ce qui concerne l'investissement, mais aussi dans le domaine du crédit. Dans le cadre d'une offensive de formation, les entreprises du secteur financier suisse devraient être tenues de former chaque année jusqu'en 2030 10 % de leurs employés aux risques climatiques.
Mesure 8.11 : Incitations fiscales pour le pilier vert 3a
Un pilier vert 3a de la retraite privée devrait être introduit. Ce régime pourrait être encouragé par différentes mesures, telles qu'un système de bonus-malus ou l'augmentation de la franchise d'impôt pour le pilier vert 3a. Les fonds pourraient également être automatiquement investis dans le pilier vert IIIa, sauf demande contraire explicite de l'assuré.
Chapitre 9: Les structures économiques et politiques
Cliquez ici pour aller au chapitre. Là, vous trouverez plusieurs informations sur le contexte des mesures.
button
Mesure 9.1: Un programme public pour les emplois verts
Le programme public pour les emplois verts ou "green job" (ProGJ) devrait permettre de pallier les conséquences sociales de la transition à une économie neutre en GES. Il aidera les travailleurs à rediriger leur carrière tout en les soutenant financièrement s'ils perdent leur emploi et promouvra une transition socio-économique par la création de nouveaux emplois verts dans les secteurs essentiels au démarrage de la transition écologique.
Mesure 9.2: Un réseau national d'ateliers sur le climat
Le rôle des ateliers pour le climat sera de fournir les équipements de location, d'offrir des services de réparation et d'organiser les formations et les cours en amont. Ils font partie intégrante des services publics et devraient être installés dans tous les districts et les villages.
Mesure 9.3: Réduction du temps de travail
On réduit immédiatement la semaine de travail à 4 jours/semaine et progressivement les heures de travail d'une semaine à temps plein à 24h/semaine d'ici 2030. Lorsque les travailleurs travaillent moins d'heures, le résultat sera de ralentir le système économique et donc les émissions carbone. La réduction du temps de travail est essentielle pour redistribuer les gains de la productivité de l'économie aux travailleurs. 
Mesure 9.4 : Renforcer l'économie des soins
L'économie des soins a une production de carbone relativement faible et devrait remplacer d'autres secteurs très polluants de l'économie et avoir une place importante sur le marché du travail. Il faut élargir l'économie des soins qui concerne la garde des enfants à la maison et dans les garderies/écoles maternelles/les écoles, les soins aux personnes âgées à domicile ou dans les maisons de repos, les soins aux personnes malades dans les hôpitaux). L'Etat devra rémunérer les parents pour les frais de garde pour une période allant jusqu'à 24 mois. En renforçant l'économie des soins, on contribue à l'égalité des genres, ce qui a également un impact positif sur la société.  
Mesure 9.5 : Les sociétés remplacées par les fondations et les coopératives
Le statut légal des entreprises et des sociétés de capitaux tendent à dépendre de la croissance et l'expansion au détriment de la nature. C'est pourquoi, les fondations et les coopératives gérées de manière démocratique ont une forme juridique plus appropriée pour les nouvelles entreprises et devraient remplacer les anciennes.
Mesure 9.6: Remplacer le PIB par l'IDD
L'indice de développement durable (IDD) comprend cinq indicateurs (l'éducation, l'espérance de vie, le revenu, les émissions de CO2, l'empreinte écologique). La Suisse est en train de poser sur la scène internationale les fondations de la promotion de l'IDD grâce à un financement de 5 millions de francs par an. S
Mesure 9.7: Financer la phase initiale d'un Forum mondial pour le climat
Un Forum mondial pour le climat composé des mouvements à la base devrait trouver des solutions pour lutter contre la crise climatique au niveau planétaire. La Confédération devrait financer les trois premières années de sa création à hauteur de 10 millions de francs par an.  
Mesure 9.8: Nouveau concept de propriété
Le droit à la propriété privée n'est octroyé que lorsqu'il ne va pas à l'encontre de l'intérêt de la société dans son ensemble, en particulier la destruction de l'environnement. Les propriétés privées qui sont nécessaires au bon fonctionnement de la société doivent rester accessibles au grand public.
Mesure 9.9: Taxe de protection climatique sur les gros avoirs et contrôle des capitaux
Un impôt climatique de 20% pour toutes les parts d'actifs de plus d'un million de francs par foyer, exception faite des propriétés occupées par les propriétaires et des actifs corporels qui sont utilisés au quotidien. La moitié des revenus de cette taxe sera reversée à des projets d'atténuation du changement climatique dans les pays du Sud. L'autre moitié servira les mesures de politique climatique en Suisse.
Mesure 9.10: Abolition de la taxation forfaitaire
On abolit la taxation forfaitaire qui ne bénéficiait qu'à une poignée de riches largement exonérés d'impôts. Cette mesure n'aura pas d'impact sur les émissions de GES mais aura des conséquences importantes concernant la justice climatique.
Mesure 9.11: Délégué climatique au Conseil Fédéral et Suivi de l'avancée des politiques de protection du climat
Le délégué climatique coordonnera les projets de politique climatique de la Confédération, des cantons et des municipalités et continuera à échanger activement avec les ONG et les mouvements pour le climat. Il créera un processus d'observation et rédigera un rapport annuel. Chaque année, le délégué tiendra une conférence pour discuter des progrès en matière de politique climatique.
Mesure 9.12: Droits démocratiques pour tous les résidents sur le sol Suisse
La Suisse est en train d'introduire les droits démocratiques pour les citoyens non-suisses* qui résident en Suisse depuis au moins 5 ans. Les changements climatiques nous touchent tous de plus en plus et il est important d'inclure tout le monde dans la prise de décision.
Mesure 9.13: Droits démocratiques pour les plus de 14 ans
La Suisse octroie le droit de vote et le d'éligibilité aux plus de 14 ans. Le réchauffement climatique touche particulièrement les jeunes générations. Il est donc plus que justifié d'étendre les droits démocratiques à cette génération.  
Chapitre 10: Coopération internationale et financement climatique
Cliquez ici pour aller au chapitre. Là, vous trouverez plusieurs informations sur le contexte des mesures.
button
Mesure 10.1: La Suisse donne 1 milliard de francs par an pour le financement climatique
Une contribution d'un milliard de franc par an sera octroyée au financement climatique par la Suisse. Les fonds disponibles sont transférés aux institutions, aux fonds et aux programmes pour financer les mesures dans les pays cibles. Cet argent proviendra des taxes, sanctions, impôts, dons volontaires, etc.
Mesure 10.2: Non à l'externalisation des émissions GES
Les émissions GES ne doivent pas être externalisées par la Suisse en échange d'ITMO et /ou de compensations à l'étranger.
Mesure 10.3: Nouvelles interprétation des Accords de commerciaux
La Suisse déclare que le respect des droits humains et des accords internationaux pour la protection de l'environnement doit prévaloir toute disposition d'autres traités internationaux, en particulier les accords commerciaux. Dans le doute, l'application des dispositions dans les accords commerciaux est suspendue.
Mesure 10.4: Priorité aux droits humains, au maintien de la paix, à la protection climatique et la justice climatique en droit international
Dans le cadre de l'ONU, la Suisse propose d'établir un ordre clair des priorités. Dans ce contexte, les accords sur le droit international, les droits humains, le maintien de la paix, la protection climatique et la justice climatique devraient prévaloir sur tous les autres traités, en particulier les accords de libre-échange. Dans ce sens, les dispositions des accords internationaux qui vont à l'encontre de ces accords prioritaires sont suspendues. Les violations du droit prioritaire pourraient entrainer des sanctions. Un bureau doit être établi afin de réunir des alliés pour ce projet.
Mesure 10.5: Traité de 'objectif du Traiténon-prolifération des combustibles fossiles (Fossil-Fuel Non-Proliferation Treaty, FF-NPT)
Le but de non-prolifération des combustibles fossiles est d'éliminer progressivement l'utilisation des énergies fossiles dans le monde grâce à un accord juridiquement contraignant. Le Suisse assume son rôle de leader dans les négociations et son application.
Chapitre 11: Éducation
Cliquez ici pour aller au chapitre. Là, vous trouverez plusieurs informations sur le contexte des mesures.1
button
Mesure 11.1: L'éducation au changement climatique comme pilier du système d'enseignement
L'éducation au changement climatique doit être un point focal dans tous les programmes scolaires pour tous les niveaux.
Mesure 11.2: Programmes nationaux de formation avancée pour les enseignants
Les enseignants en exercice devront suivre un programme d'éducation au changement climatique afin qu'ils acquièrent une bonne compréhension du sujet et puissent transmettre ces connaissances aux élèves. Le contenu de cette formation devrait être fondé sur les objectifs de l'UNESCO pour l'éducation au climat.
Mesure 11.3: Semaine nationale d'action climatique
La semaine nationale de l'action pour le climat est un projet du gouvernement fédéral et des cantons axés sur l'expérience pour toutes les écoles et les universités de Suisse. Durant une semaine les élèves et étudiants participants pourront traiter des sujets liés aux changements climatiques et écologiques.
Mesure 11.4: Education climatique à tous les niveaux
L'organisation des projets et évènements d'éducation climatique repose sur les épaules des structures sociales tels que les réseaux locaux, les ONG, les assemblées climatiques, avec l'aide de l'Etat. L'objectif est de partager les connaissances et les compétences à un niveau plus personnel que dans les écoles.  
Mesure 11.5: Campagnes d'information gouvernementales
Les organisations gouvernementales comme FOEN, MeteoSwiss, etc. informent la population sur la crise climatique. Les campagnes d'information du gouvernement appellent la population à agir et à joindre leurs forces, leurs compétences et leurs cœurs pour atteindre l'objectif des zéro émission nette de gas à effet de serre d'ici 2030.  
Mesure 11.6: Un journalisme qui parle de la réalité des problèmes
Les médias devraient être capable de distinguer les opinions personnelles des faits/prédictions scientifiques. Cette thématique doit être abordée non pas du point de vue d'événements ponctuels sensationnalistes mais s'inscrire de manière constructive dans un processus politique en générant un débat sur les façons de sortir de la crise.
Mesure 11.7: Conseiller pour l'éveil à la conscience environnementale
Toutes les entreprises suisses doivent avoir un conseiller en matière environnementale. Son rôle est d'organiser les formations sur le changement climatique pour les employés.  
Mesure 11.8: Formations environnementales pour tous les employés et apprentis
Employés et apprentis doivent suivre des formations environnementales organisées par le conseiller et données par des experts. Ces formations se veulent pratiques et en lien avec le travail de l'employé. Elles visent à aider les travailleurs à réduire les émissions de leur entreprise.  
Mesure 11.9: Conversations carbone
Les habitants d'une même municipalité se réunissent en petits groupes et discutent de leurs sentiments et leurs actions concernant le changement climatique. Il est important qu'une éducation s'appuyant sur les faits s'accompagne aussi d'espaces où l'on peut parler et échanger des émotions et des idées.
Chapitre 12: L'adaptation
Cliquez ici pour aller au chapitre. Là, vous trouverez plusieurs informations sur le contexte des mesures.
button
Mesure 12.1: Prévention, résilience et investissement dans le système de santé
Plusieurs politiques de mitigation ont déjà un effet positif sur la santé. De manière globale, il faut plus d'investissement dans le secteur de la santé. Par ailleurs, il faut renforcer la surveillance épidémiologique ciblée sur certains territoires et le capital social avec l'aide active du gouvernement. Cela sous-entend l'organisation d'un réseau de ressources et le renforcement du tissu social pour aider les plus vulnérables et développer la résilience de la communauté.
Mesure 12.2 : Alternatives au tourisme saisonnier
Les beaux jours des domaines skiables et du tourisme d'hiver tel qu'on le connait sont comptés si l'on exclu la neige artificielle faite par des machines qui ne sont pas écologiques et ne font que retarder l'inévitable.  Les régions qui dépendent du tourisme d'hiver doivent s'adapter aux changements climatiques. Les subventions accompagneront les stations de ski pour qu'elles trouvent des alternatives durables et respectueuses de l'environnement, et pas les entreprises aux modèles économiques à court terme qui ne prennent pas à en compte la durabilité environnementale.
Mesure 12.3 : Cadre légal pour aider les réfugiés climatiques
Partout dans le monde, des personnes sont forcées à se déplacer pour survivre à cause des effets du changement climatique. Le droit d'asile a donc un rôle très important à jouer. L'aide juridique, le développement de lois qui renforcent la protection des personnes déplacées dans le contexte des catastrophes climatiques sont essentiels.